Upcoming Events
October 1st - November 14th
Onward and Upward 3rd Annual Virtual Race!
Race period is October 1 – November 14th. The race is open to participants of all ages.
Participants can register online for the 1 mile, 5K or 10K distance for a $35 registration fee.
Proceeds from the virtual race benefit the Naval Aviation Museum Foundation.
To restiger or for more information please click here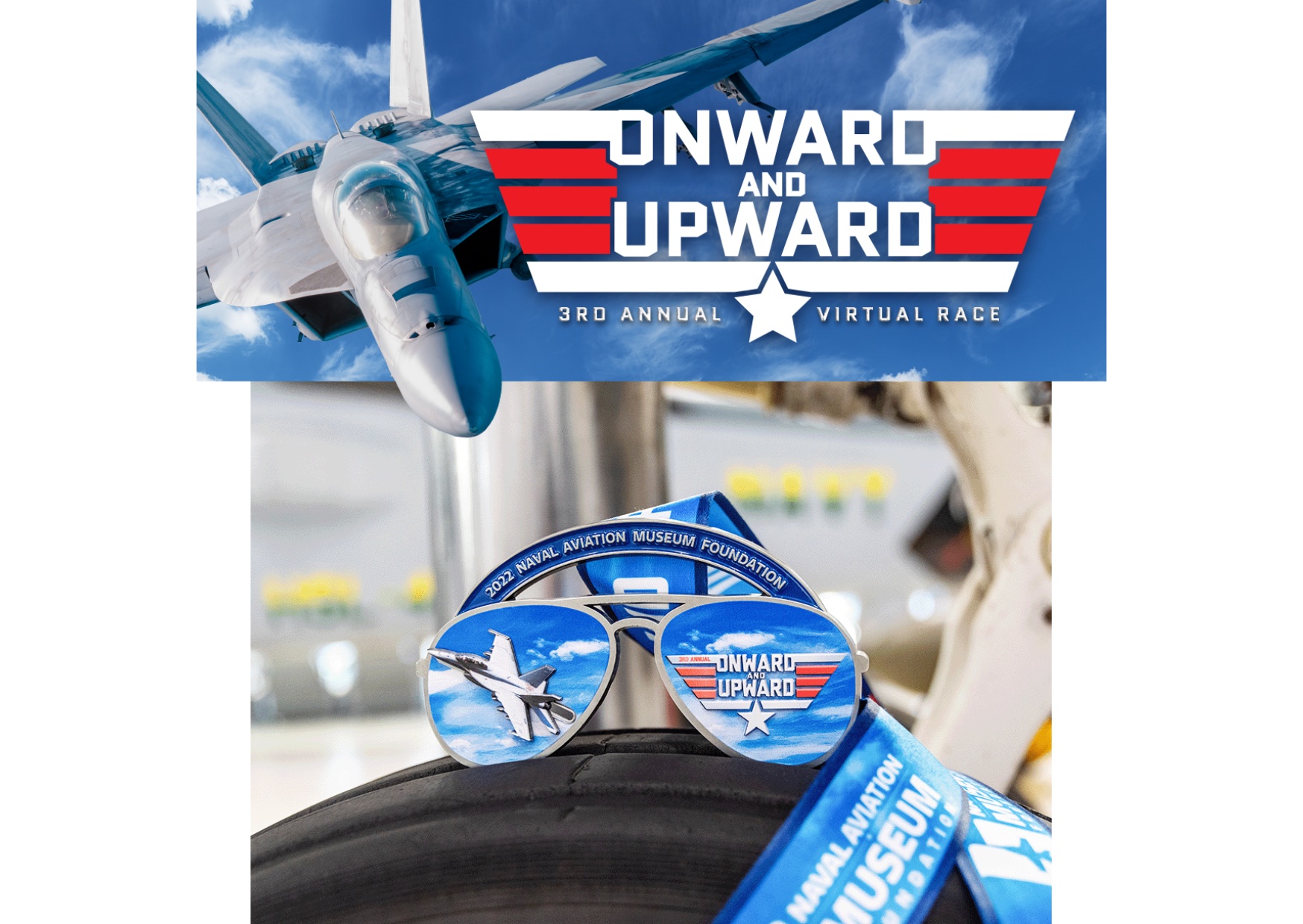 December 14th
TPP/ANA PANEL – "The Carrier Air Wing in DMO – The Sequel" featuring keynote speaker,
RADM Andrew Loiselle, Director, Air Warfare Division, N98, Office of the Chief of Naval Operations
Pax River Naval Air Museum – Flight Technology Hall 5pm - 7pm
22156 Three Notch Rd
Lexington Park, MD 20653

AGENDA:

5:00 p.m.

Hors d'oeuvres and libations

5:30 p.m.

Panel Begins

Keynote/Moderator: RADM Andrew Loiselle, Director, Air Warfare Division, N98, Office of the Chief of Naval Operations (confirmed)

Panelists:

Mr. Carroll "Rick" Quade, SES, OPNAV N94 (confirmed)
Mr. Spencer Crispell, Principal Deputy Program Manager, PMA-265 (F/A 18 and EA-18G) (confirmed)
CAPT Samuel Messer, Program Manager, PMA-268, Unmanned Carrier Aviation (MQ25A/UMCS) (confirmed)
CAPT Mike Burks, NAVAIR Vice Commander, acting (confirmed)

7:00 p.m.

Conclusion

ATTIRE: Business casual / Military uniform of the day
REGISTRATION:
$15 paid in advance* before 12:00 p.m. ET, Tuesday, December 13
$25 at the door
Pay online by credit card or by cash/check to:
The Patuxent Partnership
22335 Exploration Drive, Suite 1035
Lexington Park, MD 20653
To Register online click HERE
*Online advance registrations without payment received by 12:00 p.m. ET Dec 13TH will be $25
PLEASE SUBMIT QUESTIONS FOR PANELISTS BY THURSDAY, DECEMBER 8th AT NOON TO jenbrown@paxpartnership.org.
2023
April 10th - 13th
VAW-12 2023 Dayton Reunion
Where: The Doubletree in Dayton
For questions, please contact Dick Bray: Email - Leighbray@hotmail.com, Phone - (585) 576-0595
Events Around the Country Celebrating
The Centennial of US Navy Aircraft Carriers
POC: CAPT Dave "Mini-Me" Kurtz - John.w.kurtz1@navy.mil - (619) 767-7779

Month of November 2022
Aircraft Carrier Appreciation Month - National
CVN-72 USS Abraham Lincoln - National